Tri-County Mall Redevelopment project update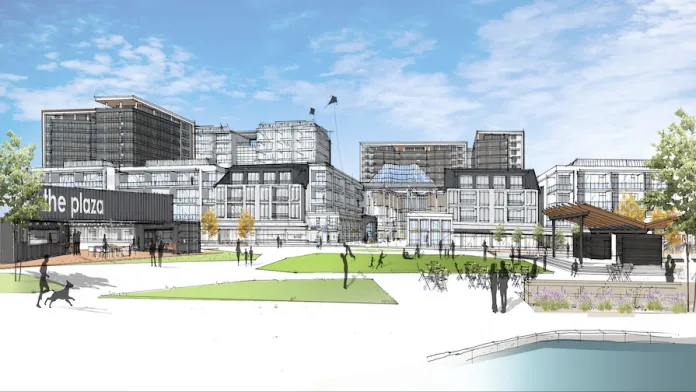 Tri-County Mall Redevelopment project has moved one step further. MarketSpace Capital and Park Harbor Capital announced the official closing of their purchase of Tri-County Mall, located in Springdale, OH. This important milestone signifies the transfer of ownership to the Texas-based co-developers and the beginning of a new era for one of Greater Cincinnati's most recognized destinations.
"Today is a day many of us dreamed of but never thought would happen," said Springdale Mayor Doyle Webster. "It's the biggest project in the history of our city and one of the most ambitious undertakings our entire region has ever seen. It will bring jobs, inspire community, cultivate learning, and ignite growth. I could not be more excited that we are now officially on our way."
The $1 billion Tri-County Mall Redevelopment project received unanimous approval from the Springdale City Council just ten weeks ago and is now set to begin construction later this year. The project will transform the largest – and mostly vacant – shopping mall in Greater Cincinnati into one of the largest mixed-use developments in the state. It will include new apartment communities, restaurants, retail and office spaces, educational facilities, entertainment, and recreational areas, a culinary center, and 15 acres of green space, including a dog-friendly restaurant with an accompanying park. The site will also be home to a 120,000 square foot STEAM (Science, Technology, Engineering, Arts and Mathematics) Institute serving Princeton School District.
Project Team
Owners: MarketSpace Capital LLC  and Park Harbor Capital LLC
Structural Engineer: THP
Geotech/Environmental: Terracon
Civil and Traffic Engineering: Kleingers Group
Mechanical, Electrical, and Plumbing Engineers: Heapy
Prime Architect: BHDP
Landscape Architect: Human nature
Lighting: TEC studios
Code Compliance: Preview Group
Acoustic Engineer: ADK