Mixed-Use Development and Kleingers Civil Engineering Design Services IS the Right Mix
No matter the size or complexity of your multi-use project, Kleingers' team of surveyors,  civil engineers, transportation engineering, landscape architects, and 3D laser scanning professionals are equipped to design your mixed-use development. Our experts bring a unique perspective allowing you to creatively incorporate interior roadway networks, utility extensions, neighborhood layouts, recreational facilities, and stormwater management systems. No matter the site constraints and challenges, our designs meet ADA requirements while keeping your community served, safe, and satisfied.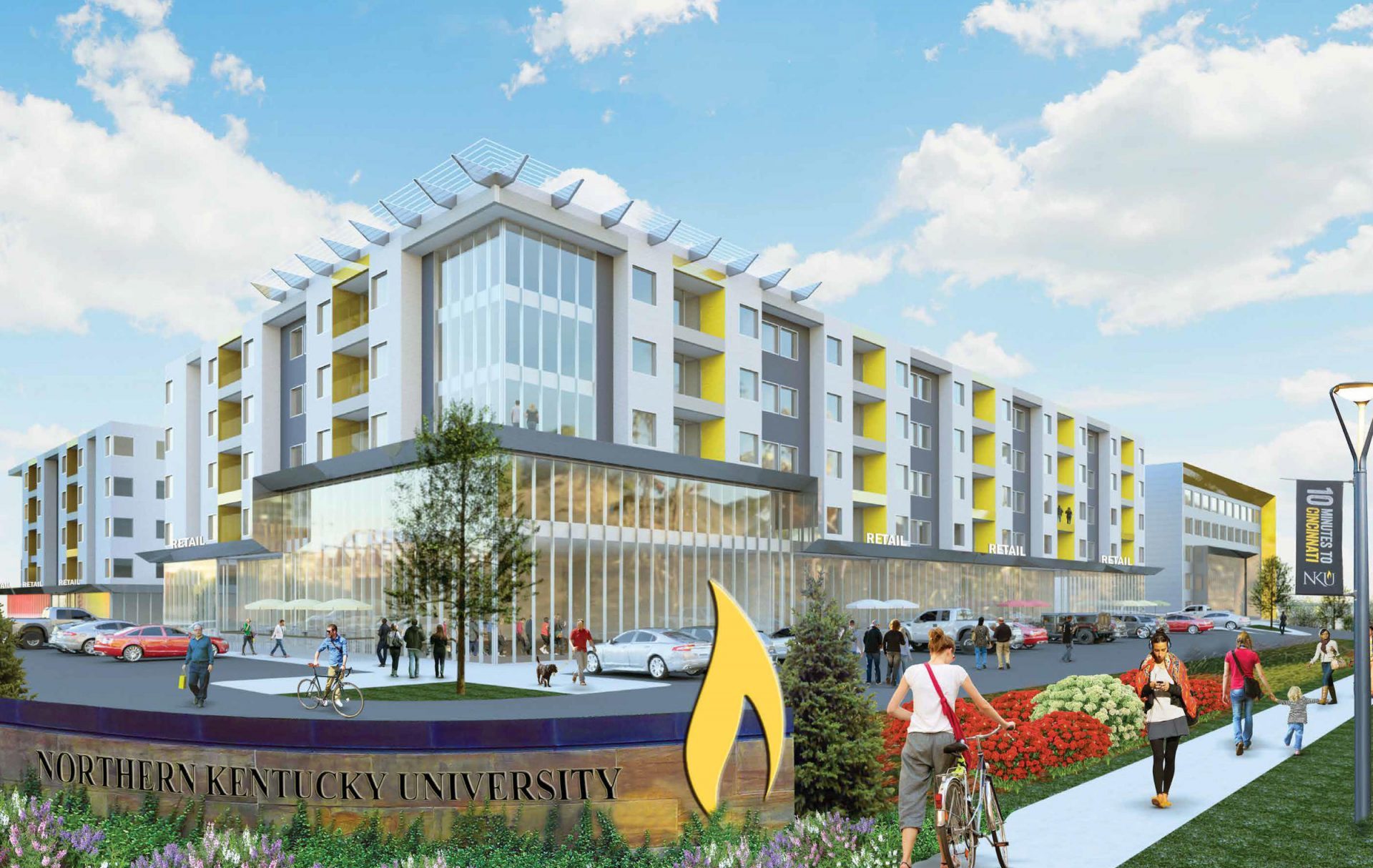 The Kleingers Group provided survey, civil, and traffic engineering services for the mixed-use site at Northern Kentucky University. The site is projected to cost approximately $100 million, consisting of a new 70,000 SF medical office building for St. Elizabeth Hospital, hotel, restaurants, parking structures, and multiple five-story buildings with ground-floor retail and apartments above.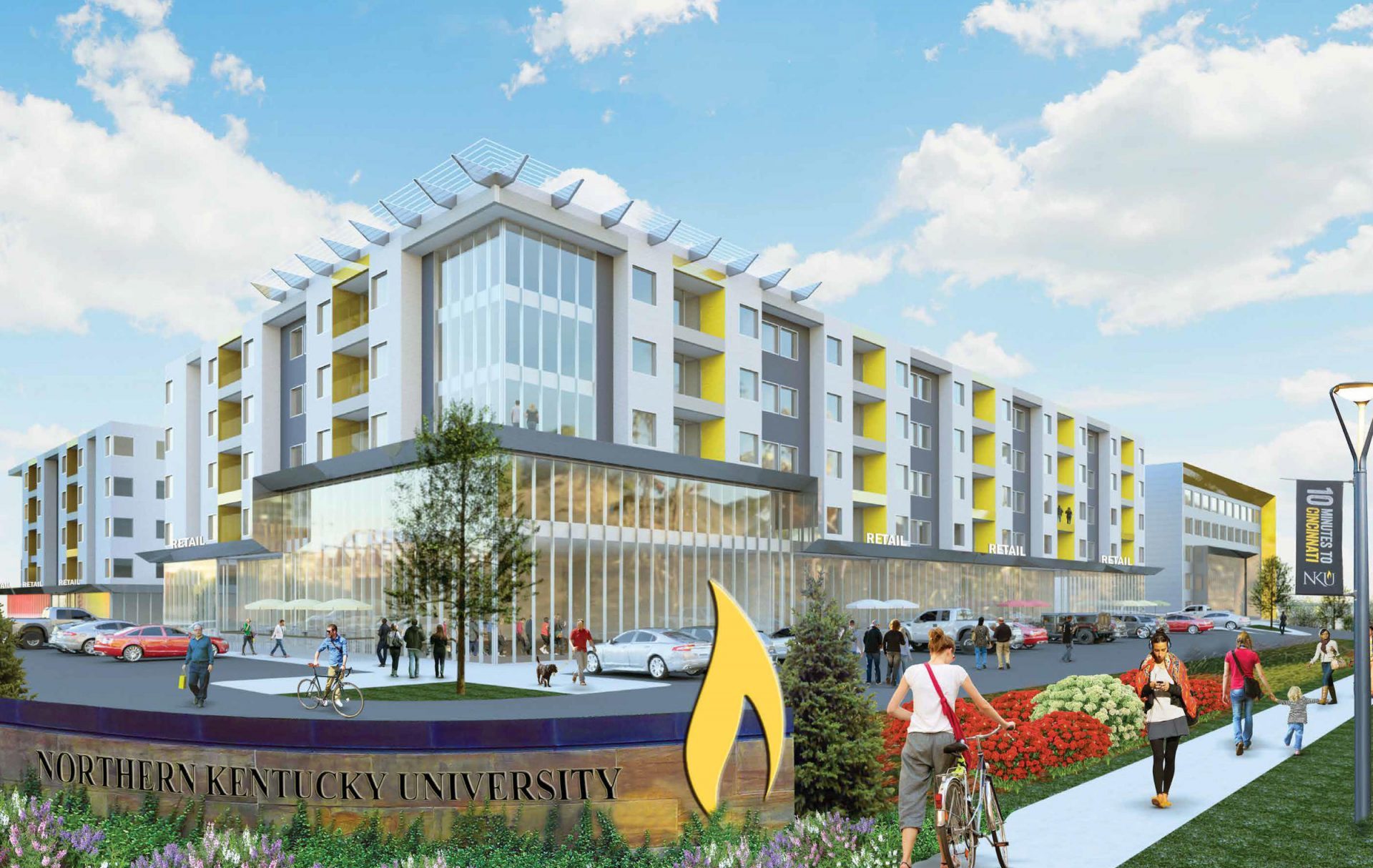 Advantages of Working with The Kleingers Group
1
Less Project Risk
Ever dreamed of unique ways to design high-end mixed-use areas?  We have, hundreds of times. Reduce your project risk with an experienced engineer.
2
Fewer Delays
Years of experience have taught us what questions to ask up front. That means fewer delays for you.
3
Fewer Budgetary Surprises
All projects start with unknowns. Our process will reduce unknowns early on so you aren't surprised later.
4
Predictable Process
Hundreds of projects have refined our process. From kickoff to QA/QC, we have a predictable process in place designed to make your job as easy as possible.
Here's a Small Sample of Our Mixed-Use Development Work
Want to See Some of Our Hip, New Projects?