Knock Your Next Athletic Field Design Project Out of The Park
The Kleingers Group's sports division, Sportworks Design, is a team of experienced land surveyors, civil engineers, transportation engineers, landscape architects,  and 3D laser scanning professionals who take the competition to the next level. Our experts specialize in designing athletic facilities and fields, ensuring your goals are met on time and on budget. Building or renovating spaces with constraints or customized turf and track systems is no hurdle for us. We have seen it all and will walk you through a step-by-step process to ensure your project meets your goals. Sportworks Design brings your project to the finish line by providing a range of testing services that may extend the life of your new field and meet all regulations for years to come.
Let us focus on the technical elements so you can concentrate on what's important to you: providing your players, coaches, and spectators a thrilling and memorable experience.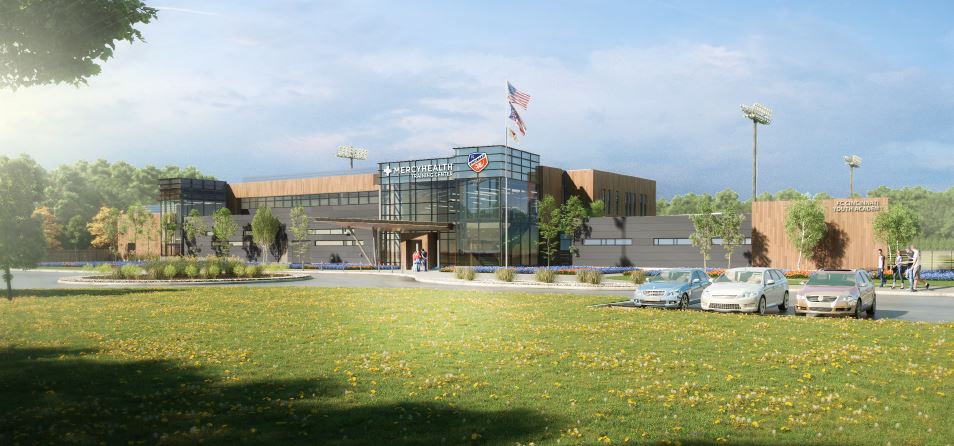 The Kleingers Group provided Civil Engineering and Landscape Architecture Design services for the Expressway Park FCC Training Center in Milford, Ohio. The $30 million, 23.6-acre project serves as the training facility for FC Cincinnati's soccer team. The new facility hosts 20 soccer-related events a year. These include first-team scrimmages, FCC Academy games, and local soccer tournaments.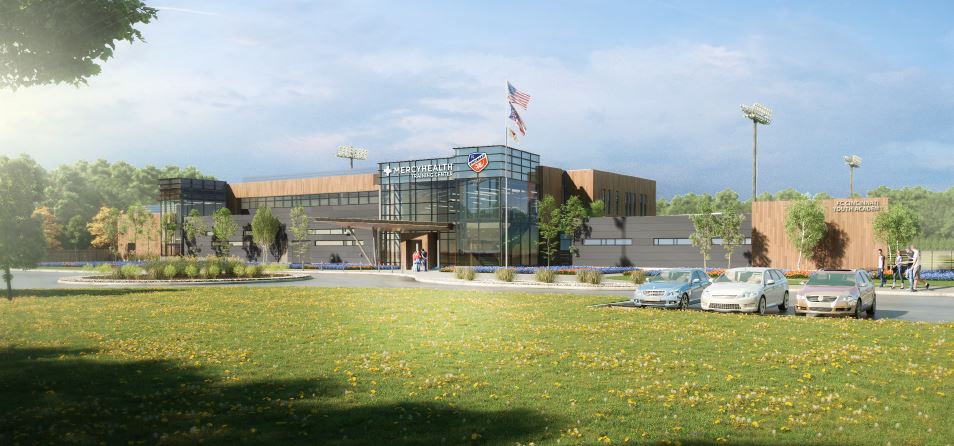 Advantages of Working with A Sports Engineer
Sportworks Design helps you build the athletic facility YOU want. Are you challenged with fitting multiple fields on a small site, evaluating hundreds of turf and track options, or bringing an old field back to life that refuses to drain? Well, we've been there, done that, and are ready to share our know-how with you.
As a division of The Kleingers Group, we have a deep bench to tackle even your largest projects. But don't worry, you'll be working directly with our athletic design experts who spend their days thinking "sports."
1
Less Project Risk
Ever dreamed of ways to provide your athletes with the best athletic facility?  We have, hundreds of times. Reduce your project risk with an experienced engineer.
2
Fewer Delays
Years of experience have taught us what questions to ask up front. That means fewer delays for you.
3
Fewer Budgetary Surprises
All projects start with unknowns. Our process will reduce unknowns early on so you aren't surprised later.
4
Predictable Process
Hundreds of projects have refined our process. From kickoff to QA/QC, we have a predictable process in place designed to make your job as easy as possible.
Here's a Small Sample of Our Athletic Field Design Projects
Want to See Some of Our Hip, New Projects?