Northern Kentucky University Enjoys New Turf Baseball Field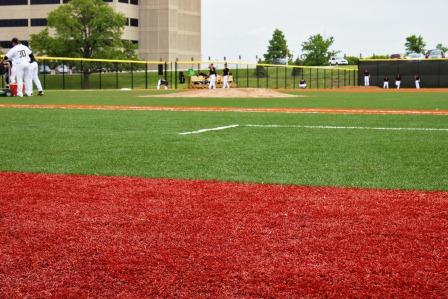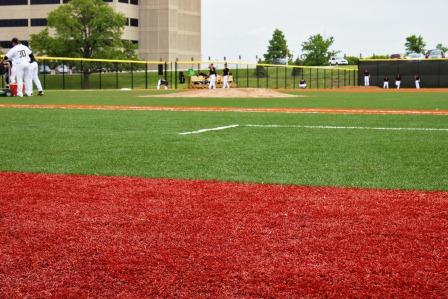 Sportworks Field Design, a division of The Kleingers Group, was selected by MSASport to be a part of the design team for a new synthetic turf baseball infield at Northern Kentucky University. Kleingers provided a partial boundary survey, complete topographic survey, redesigned the fence lines (including an 18-foot home run fence in center field), designed the turf drainage and storm sewer system and set the final field elevations to blend seamlessly into the natural grass outfield. Kleingers also consulted with MSASport to finalize the new field location which included relocating home plate out from the backstop by approximately 15 feet. The project was constructed, and the new synthetic turf infield was installed over the winter by the certified field installers at The Motz Group. The new infield was praised by team members and spectators alike as the Norse opened their 2013 season just days after a winter storm dumped five inches of snow on the field. Typically, a weather system like this would cause game cancellations due to messy infields and unsafe play conditions. With the new drainage system and synthetic turf field in place, the opening weekend double header was played as scheduled.
All three firms, The Kleingers Group (through our Sportworks Field Design division), MSASport, and The Motz Group are members of the Synthetic Turf Council, the national organization which publishes standards for design and construction of synthetic turf projects.