Imagine a world where your brand doesn't just blend in, but powerfully stands out, capturing hearts and minds with precision and panache. At Kleingers Creative Agency, we understand the dreams you hold for your business. Our expertise isn't just about marketing; it's about resonating, captivating, and achieving results that matter. We sculpt marketing solutions that amplify your voice in a crowded marketplace, ensuring your message not only reaches but also deeply connects with your target audience.
Dive in, and let's co-create marketing masterpieces that propel your brand to new heights.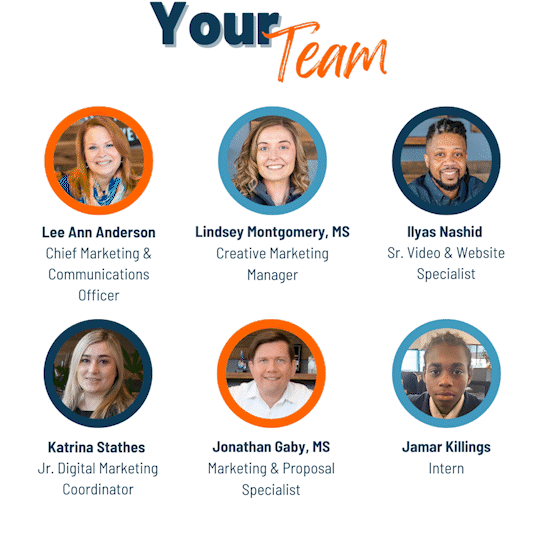 Dive into Tomorrow: Digital Storytelling Like Never Before
Are you merely observing the digital tide or ready to surf its highest wave? At our agency, we don't just ride the digital wave – we direct its course.
Discover our cutting-edge offerings:
Augmented Reality & Virtual Reality: Step into new worlds.
Deepfakes: Reimagine content with jaw-dropping realism.
3D & 2D Animation: Bring stories to life in vibrant detail.
Drone Videography: Capture breathtaking perspectives.
Video & Photography: Frame your brand in its best light.
With us, it's not just about telling stories; it's about creating epic tales that immerse and captivate. We fuse art with technology, transforming brand narratives into multi-dimensional adventures.
Dive into a partnership that future-proofs your brand. As custodians of digital innovation, we're here to ensure your brand shines brighter.
Unveil the Future: Crafting Magnetic Marketing Magic
Ever wondered how to transform mere ideas into iconic brands? At Kleingers Creative Agency, you don't just navigate the marketing maze – you redefine its pathways.
Delve into our pioneering services:
Brand Development: Crafting identities that resonate.
Event Planning: Curating experiences that leave a mark.
Social Media: Amplifying voices in the bustling digital sphere.
Email Marketing: Engaging inboxes with precision and flair.
Marketing Automation: Streamlining with smart solutions.
Graphic Design: Weaving visuals that captivate at first sight.
Content Creation: Narratives that intrigue and inform.
Proposal Services: Pitching your vision with prowess.
We believe marketing isn't just about visibility, but about sparking connections. We blend strategy with creativity, turning brand narratives into unforgettable journeys that forge lasting bonds.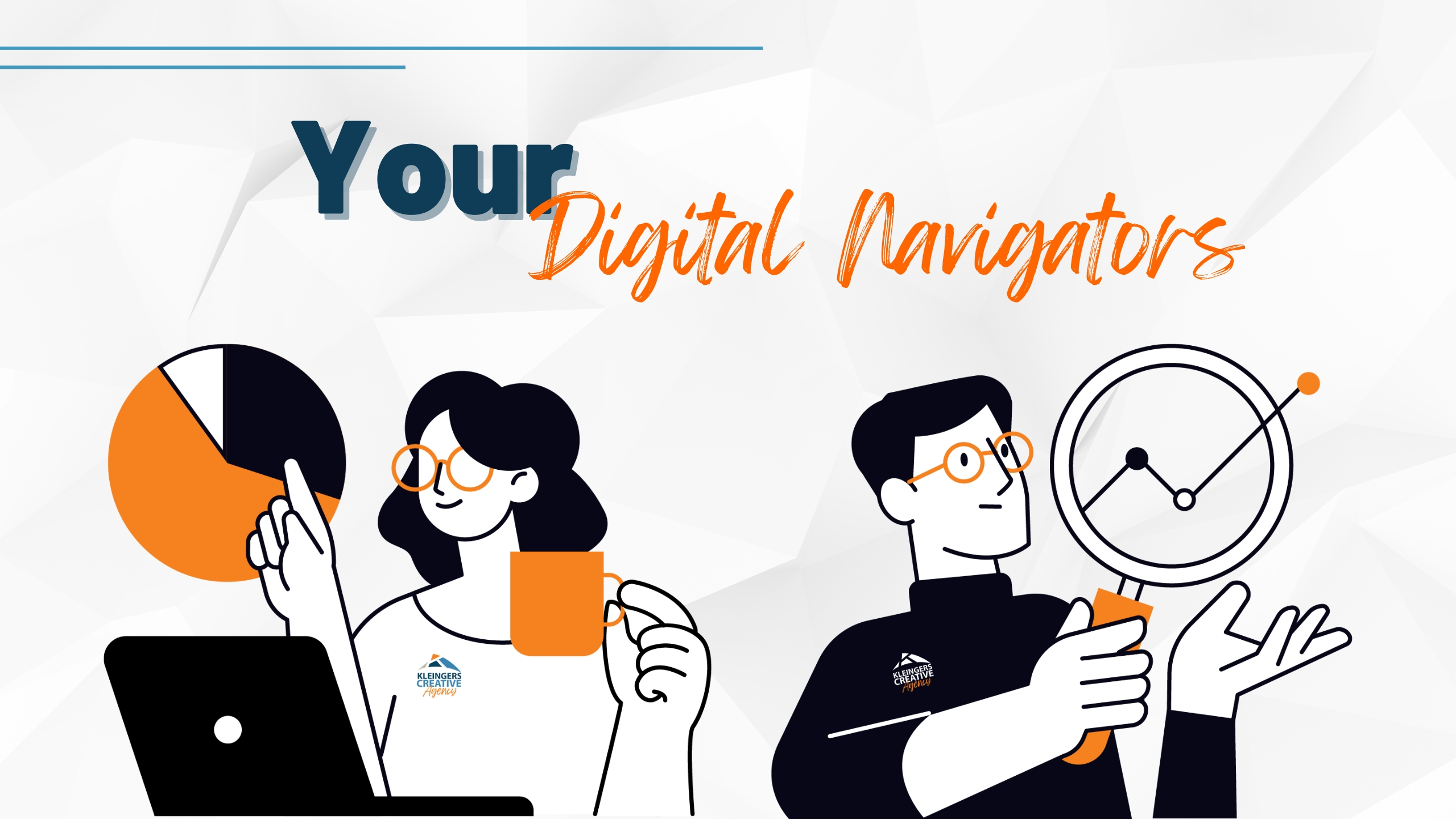 Unleash Your Digital Potential
In the digital world, are you simply existing or truly thriving? Step into a realm of transformative possibilities with Kleingers Creative Agency, where we do more than just build websites – we create digital experiences that captivate and convert.
Illuminate your brand with our web services:
Google Ads Management: Precision campaigns for optimal ROI.
SEO: Elevate your visibility; top the charts, not just compete.
Website Design: Custom aesthetics aligned with your brand.
Website Development: Sturdy, agile, and functional platforms.
In the digital realm, it's not enough to merely exist. With Kleingers Creative Agency, you won't just be seen; you'll be remembered. Our dedication lies in blending creativity with the latest in web technology, ensuring your brand is not lost.
Revolutionizing Public Engagement
Discover the transformative power of seamless public engagement. At Kleingers Creative Agency, we use PublicInput to ensure every voice is heard.
Real-Time Feedback: Engage your community dynamically and get instant reactions to ideas and projects.

Multi-Channel Engagement: PublicInput ensures all stakeholders can provide feedback, regardless of their preferred communication channel.

Data-Driven Insights: Harness the power of data analytics to understand your community's needs and preferences.

User-Friendly Interface: Easy-to-use tools make it simple for communities to engage, and for clients to review feedback.

Tailored Surveys: Customizable surveys enable precise and relevant data collection.

Robust Reporting: Convert feedback into actionable insights with comprehensive reporting tools.
Leverage SEO-driven public engagement solutions with Kleingers Creative Agency and PublicInput.

"The Kleingers Marketing team was professional, timely, and accommodating throughout the project. All greatly appreciated."
Tom Carroll
Former Village Manager
Village of Silverton

"The Kleingers Marketing team assisted in designing our proposal template for a project pursuit. They did all the "heavy lifting," were a pleasure to work with, and provided excellent support. Well done!"
Stephen Canter
President
Environmental Engineering Services

"The Kleingers Marketing team designed and produced high-quality, attractive, durable, and portable signage to support the La Salle Parent Council's efforts in promoting our annual fundraising raffle. They are great to work with!"
Kathleen Habedank
Secretary
La Salle Parent Council

"What a comfort to know that Kleingers Marketing Team is so thorough; the fliers are not only eye catching, but the information is clear and concise."
Chad Hall
Public Works Superintendent
City of Urbana
What is a Creative Agency?
A Creative Agency is an ensemble of visionaries, storytellers, and innovators dedicated to crafting compelling brand narratives and strategies that resonate in today's dynamic market. At Kleingers Creative Agency, however, we see ourselves as more than just that. While many agencies can tout their expertise, we marry our profound understanding of traditional techniques with groundbreaking innovations. Our distinction lies in our tailored approach; every brand is a unique tapestry, and we weave our strategies around its individual threads. We don't just follow trends, we set them. This dedication to pioneering solutions ensures that our partners don't merely fit into the marketplace but stand above the rest.
Our multidisciplinary team, ranging from graphic designers and copywriters to strategists and digital experts, collaborates to enhance your brand's image, voice, and market presence. Dive in with Kleingers Creative Agency, where creativity meets unparalleled strategy, making your brand's voice echo louder and clearer than ever before.
What is video marketing and why do I need it?
Video marketing is a dynamic way to communicate your brand's message using engaging visuals and compelling storytelling. In today's fast-paced digital landscape, video content often garners more attention and retention than text. By integrating video marketing, you can boost brand awareness, engagement, and conversions, connecting more personally with your audience.
Do you have a portfolio or samples of your past campaigns or client work?
Of course! We take immense pride in our work and have a curated portfolio that showcases our successes across various industries. We'd be happy to share it with you upon request, allowing you to witness firsthand the impact of our marketing magic.
Who is responsible for creating the content your agency provides?
Our in-house team of talented content creators, designers, and marketing specialists collaboratively craft all content. We believe in a holistic approach, where strategy, creativity, and technical expertise come together to produce exceptional content tailored to your brand's voice and objectives.
How much involvement is required from the business?
Your involvement can be as hands-on or hands-off as you prefer. While we have the expertise to manage campaigns from concept to completion, we always value insights, feedback, and collaboration with our clients to ensure alignment with your brand's vision.
How do you measure the results of your marketing efforts?
At Kleingers Creative Agency, data drives decisions. We employ a range of analytical tools and metrics to track campaign performance, from click-through rates to audience engagement and conversion rates. Regular reports are provided, ensuring you're always in the loop regarding your campaign's progress and ROI.
What is your expertise and experience in marketing?
Kleingers Creative Agency boasts a seasoned team of marketing professionals, each with years of experience across various marketing disciplines. Our expertise spans from traditional marketing techniques to the latest digital trends, ensuring we're always at the forefront of marketing innovations to best serve our clients.
What is your pricing model or how do you charge for services?
Our pricing model is flexible, designed to cater to a wide range of client needs and budgets. We offer both fixed-rate packages and customized solutions based on specific project requirements. We're committed to transparency, ensuring you understand every aspect of our pricing before embarking on a partnership.