Kleingers Promotes Kyle Weber to Project Manager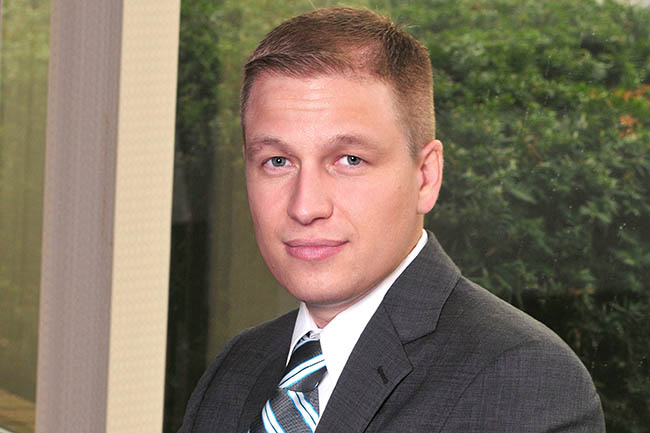 Congratulations to Kyle Weber, who was recently promoted to project manager in The Kleingers Group's Columbus office.
Kyle has been with The Kleingers Group since graduating The Ohio State University in 2004, working as a civil engineer.
For several months, Kyle assisted in the project manager role while juggling the duties of Engineer of Record on projects. In his new role, Kyle will have more responsibility in budgeting, serving as a client contact and writing proposals.
"I have been impressed with Kyle's growth from EII to EIII and have really enjoyed working with him. Since he started serving as our Engineer of Record, he has shown his technical ability and fierce red pen skills when reviewing plans," said Columbus Development Group Leader Jennifer Knittle.
"Kyle is trustworthy and dependable and strongly believes in 'Doing the Right Thing'. He is conscientious of his and other's work product and regularly goes above and beyond to help out another team member or get the task completed."
Not only a strong engineer, Kyle exemplifies the company's core values and has been an extremely valuable member of the team.
"I've had a great experience with Kleingers the past 11 years and I'm excited for this new opportunity," Kyle said.
The Kleingers Group is pleased to recognize Kyle's hard work with this new position. Congratulations, Kyle.