Examining the Components of Synthetic Turf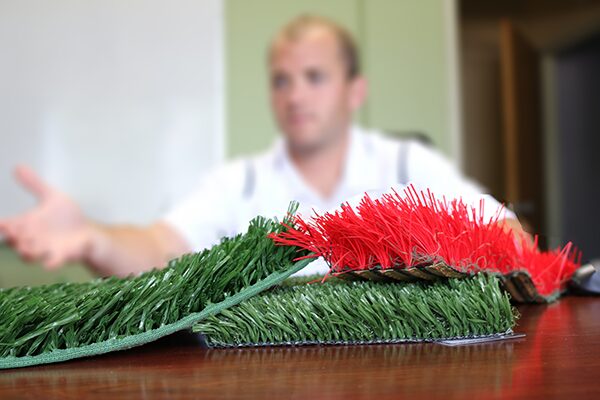 Building a quality field is about finding the right mix of performance, durability, maintenance, and safety all within your budget.
No one wants to spend too much or alternatively, build a field that requires lots of maintenance and deteriorates quickly.
Having designed nearly 100 synthetic turf fields, Sportworks often serves as a third-party turf consultant for our clients, helping them find the best mix of performance and durability within their budget.
Below are just a few of the synthetic turf considerations Sportworks can help clients work through:
Fibers and Backing
There are a number of different systems to choose from, including monofilament, slit film, and a thatch layer, or any combination of the three. Sportworks helps clients evaluate the pros and cons of each and then select the correct physical characteristics of the fiber depending on the type of infill and if a pad will be used or not.
Read more about synthetic turf at the Sportworks site here.