UofL Health unveils $144 million project to upgrade, expand downtown hospital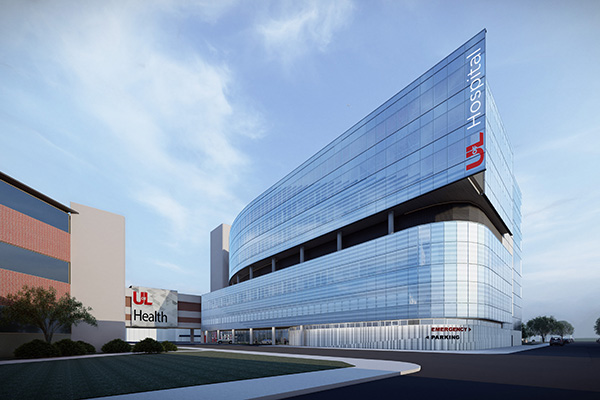 Surrounded by elected officials, UofL Health leaders unveiled the rendering to a new $144 million project Thursday morning inside the Jackson Street outpatient center.
The project is a massive expansion at the downtown hospital.
Speaking to the crowd present, UofL Health CEO Tom Miller said, though the price tag for the project is $144 million, its impact will be priceless.
"Every day, for the last year, we have not been able to meet the need of our patients," Miller said. "We never say no to anybody in need, but we've held 40 patients a day in our emergency room in our emergency unit. [Those are] Patients that are never getting a bed. We had to fix that."
Photo Credit: University of Louisville
Read more about the University of Louisville's hospital expansion at WLKY.