University Station Mixed-Use Project Underway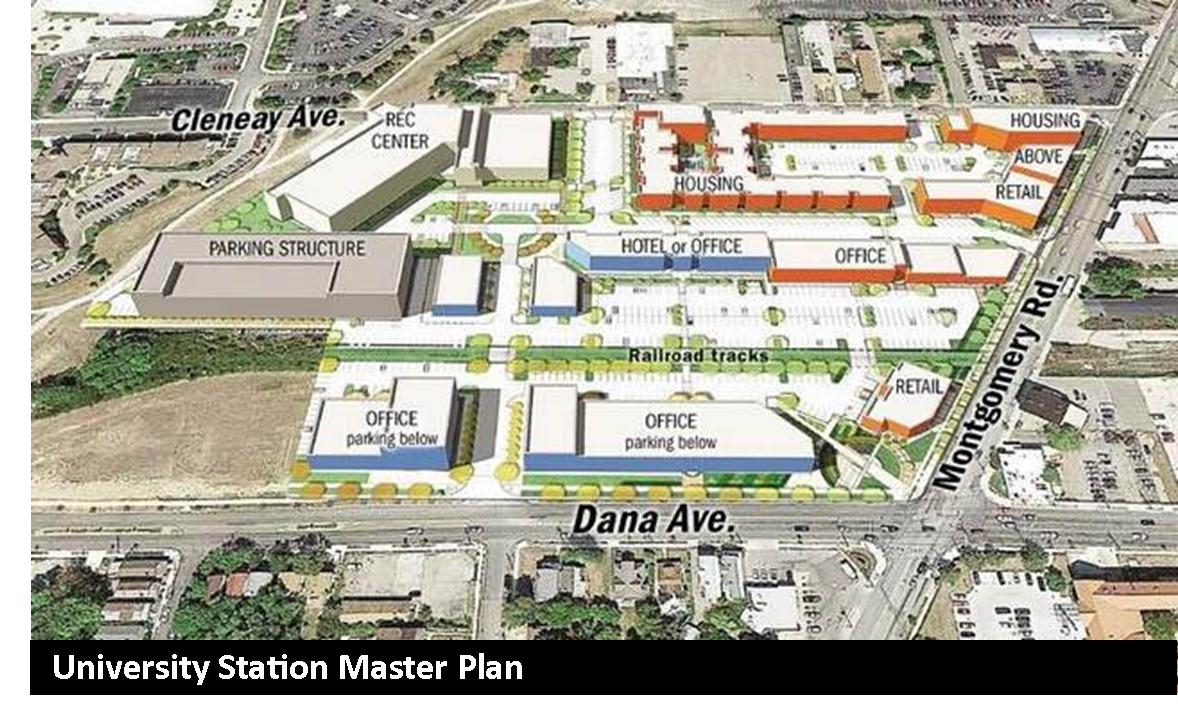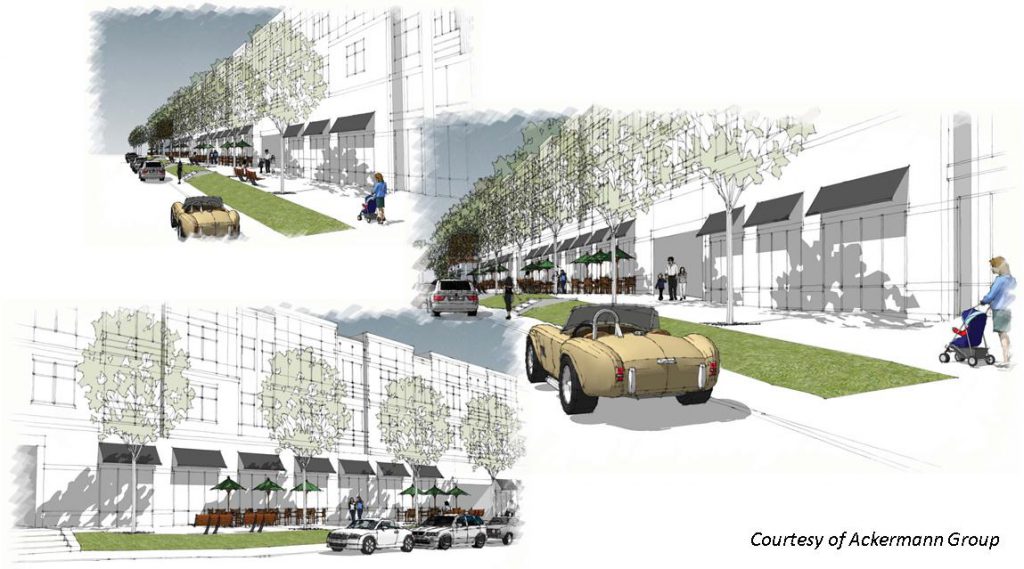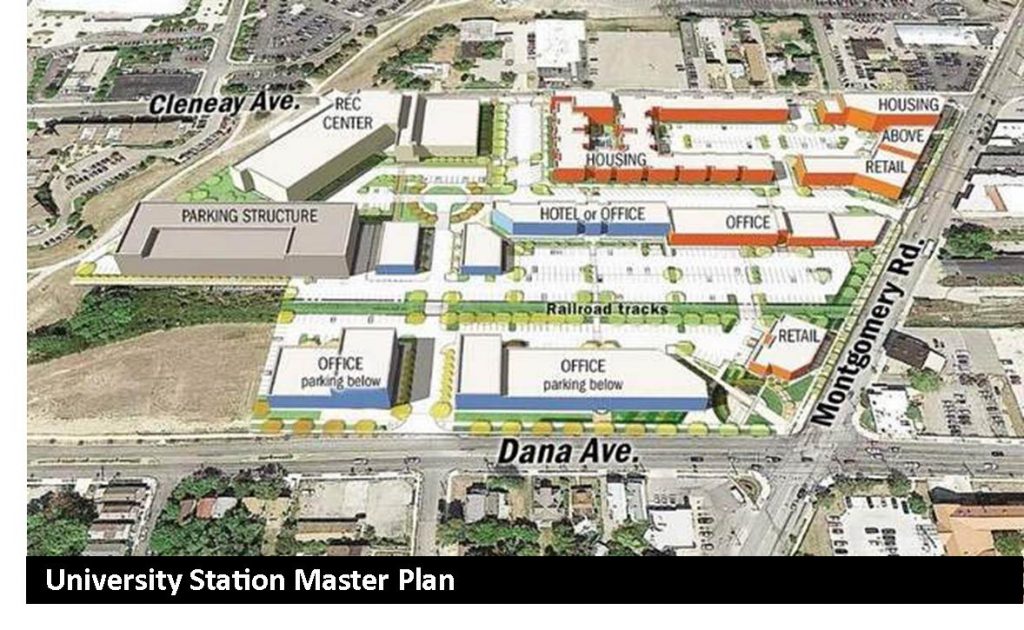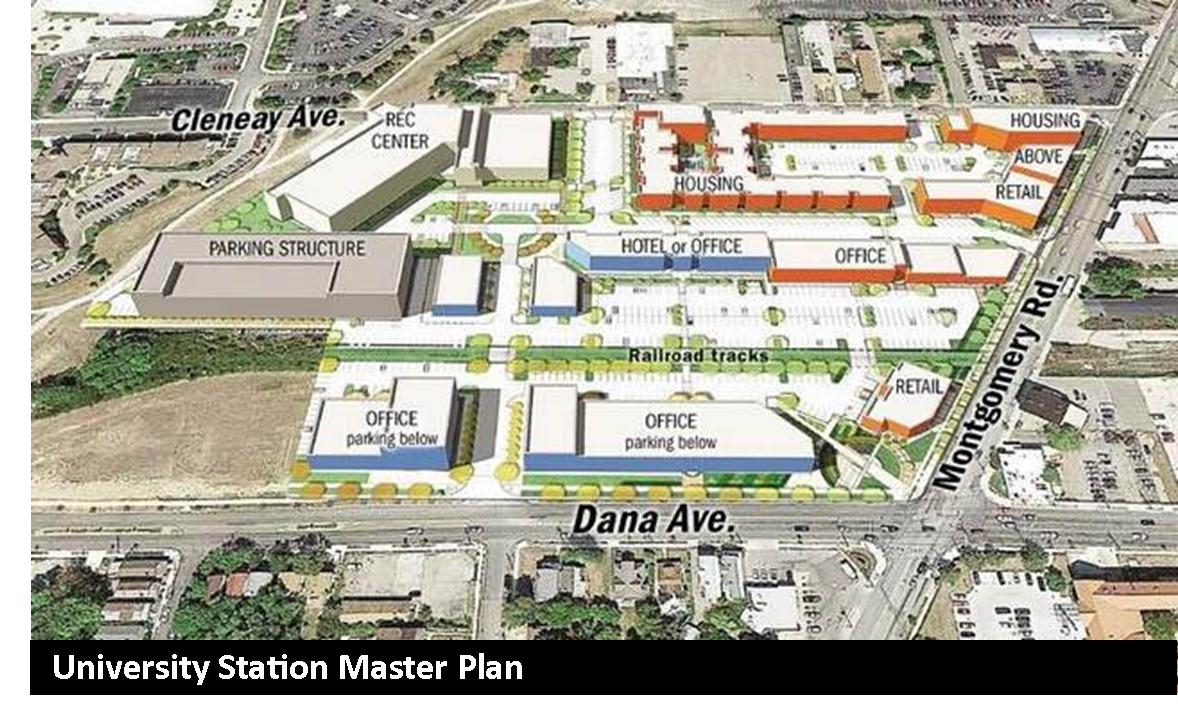 The long awaited University Station mixed-use project is set to begin construction. The Kleingers Group has participated in many aspects of the development site located at Montgomery Road and Cleneay Avenue adjacent to Xavier University's Campus. The unique project, which is a collaboration of The Ackermann Group, Messer Construction, and Xavier University, is conceived and designed as a pedestrian-friendly urban space set upon 20-acres of land. Kleingers' intrepid team of engineers, surveyors, and field crews have been working in a collaborative effort alongside the design team, City of Norwood, City of Cincinnati, various community leaders and Xavier University over the past two years. The design links previous work completed by The Kleingers Group to the new development; including site design at Hoff Quad, traffic impact studies, signal design, and widening projects along the Montgomery Road and Dana Avenue Corridors. The new off-campus development is intended to serve the University and its neighbors. The pedestrian oriented urban space creates a welcoming environment for the whole community to serve as more than a 'standard' mixed-use environment.
University Station brings a welcomed visual and economic improvement to the University's neighboring communities. The $54 million Phase One development is located on 15 acres designed to include office space, retail, restaurants, a Xavier University bookstore, 900 parking spaces, and a 180 unit apartment complex.
Incorporating existing site features of the former Zumbiel Packaging and BASF plant into the design, while satisfying pedestrian connectivity & budget requirements, presented a challenge to the development team. Throughout the design project, Kleingers worked with the Client to navigate these issues to help make this exciting project a reality. Phase One of the project presents a tight schedule, breaking ground in mid-July with a scheduled completion of Fall 2014. The second phase of the development will include additional office space, retail, and a possible hotel.