ULI Columbus: The skilled trade gap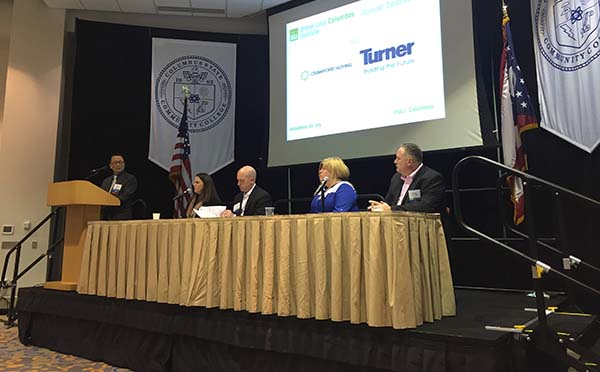 This morning The Kleingers Group was pleased to attend the ULI-Columbus event with a panel on tackling the skilled trades shortage. Some key takaways:
Skilled trades shortage impacts us all including the design industry, municipalities, and owners on top of the construction industry.
We must work together as an industry to change the perception of the trades industry and help reintroduce it into our schools. College isn't for everyone and the trades offer a promising career path with good salaries.
We are working with a large gap due to aging workforce (retiring baby boomers) and the fact that no one pushed kids into our industry during the economic downturn. Everyone wants their kids to go to college and not into the trades. We can't let this happen again and need to look past the short term need and generate a pipeline of workforce.
Schools are working to reorganize learning environments to change the way education is delivered. We need to prepare some students for workforce and not just for college. This goes down to middle school.
At the Kleingers Group we believe promoting the trade industry is going to be crucial to the AEC industry and are excited to play a part.