As concussions caused by sports injuries continue to gain attention, it becomes more and more important for synthetic field owners to complete regular maintenance to ensure that their field continues to be safe for their players.
In November, Sportworks Field Design added G-MAX testing to its arsenal of field testing tools, allowing schools and other field owners to test the impact of the synthetic turf on players' bodies and, more importantly, their heads.
Some studies highlight ways a synthetic field can be safer for players than natural grass. But over time, as a field gets more and more use, the infill can migrate away from high-use areas and begin to thin. The obvious result is that the field can get harder with less shock absorption each time a player falls. Field owners may be tempted to skip maintenance because of cost, but an unmaintained field can be a liability when players get hurt.
Sportworks recommends all owners perform G-MAX or "Impact Attenuation" testing annually to measure the shock absorption of synthetic turf throughout the field. The test is performed in accordance with ASTM Standard F355-A ensuring the field falls within an acceptable range.
Because Sportworks is a civil engineering firm and does not build fields or perform maintenance, field owners can be confident that the results are completely independent and unbiased.
The end result is owners can reduce their liability and be confident that their field is up to standards, and ultimately safe for players.
After a recent ribbon cutting ceremony and dedication, Otterbein University broke in their new synthetic turf field Saturday with a 20-0 win over Marietta College.  The Kleingers Group worked with MSA Architects on the renovation of Memorial Stadium.  The new project includes upgrades to the Memorial Stadium field turf and track facilities.  Two of our sports field design gurus, Craig Honkomp and Megan Cyr, were on hand to take in the game and field dedication ceremonies.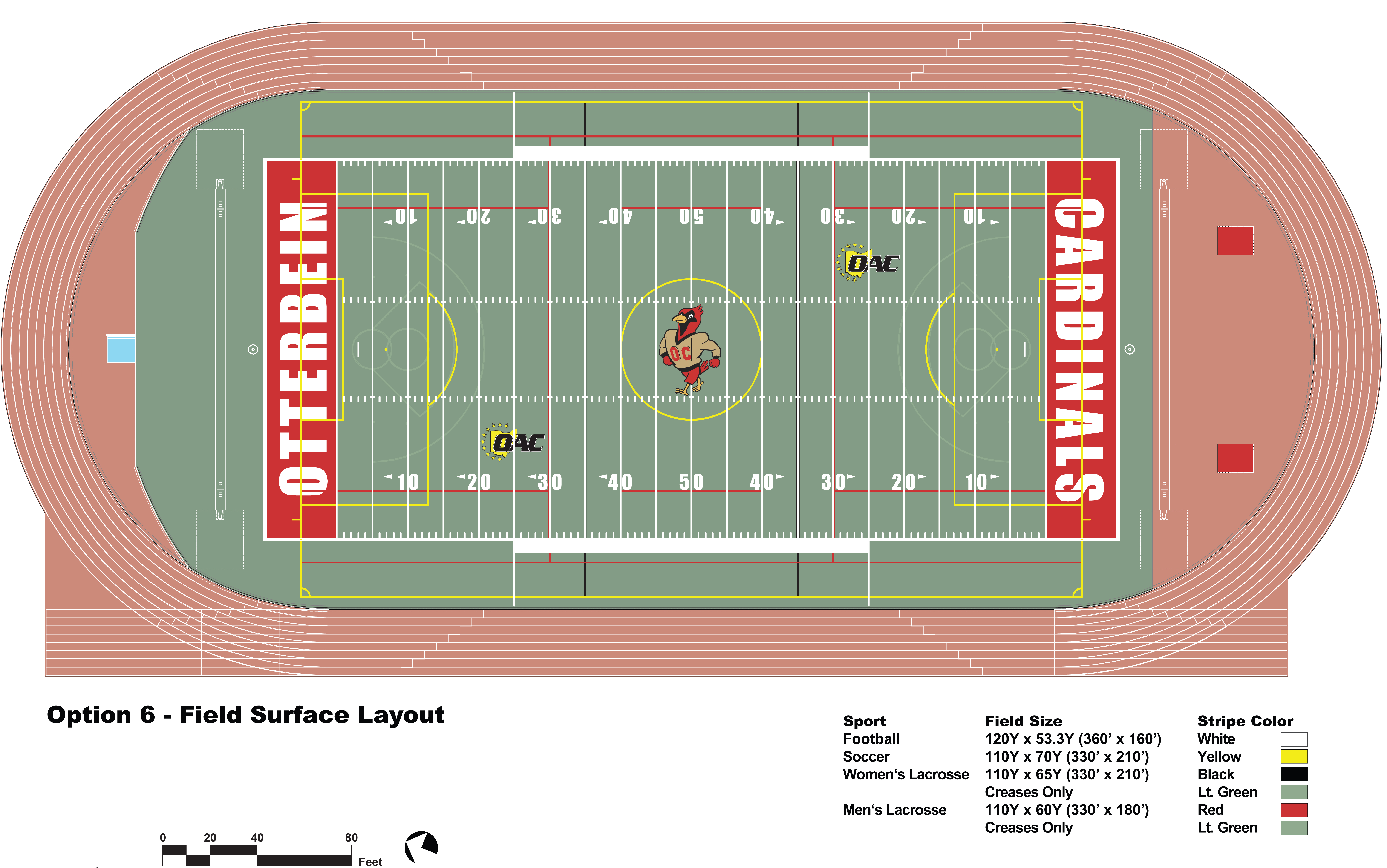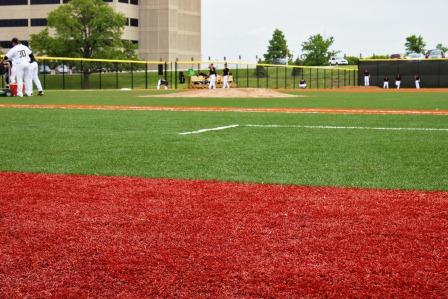 Sportworks Field Design, a division of The Kleingers Group, was selected by MSASport to be a part of the design team for a new synthetic turf baseball infield at Northern Kentucky University. Kleingers provided a partial boundary survey, complete topographic survey, redesigned the fence lines (including an 18-foot home run fence in center field), designed the turf drainage and storm sewer system and set the final field elevations to blend seamlessly into the natural grass outfield. Kleingers also consulted with MSASport to finalize the new field location which included relocating home plate out from the backstop by approximately 15 feet. The project was constructed, and the new synthetic turf infield was installed over the winter by the certified field installers at The Motz Group. The new infield was praised by team members and spectators alike as the Norse opened their 2013 season just days after a winter storm dumped five inches of snow on the field. Typically, a weather system like this would cause game cancellations due to messy infields and unsafe play conditions. With the new drainage system and synthetic turf field in place, the opening weekend double header was played as scheduled.
All three firms, The Kleingers Group (through our Sportworks Field Design division), MSASport, and The Motz Group are members of the Synthetic Turf Council, the national organization which publishes standards for design and construction of synthetic turf projects.