Book Drive for Adopt a Book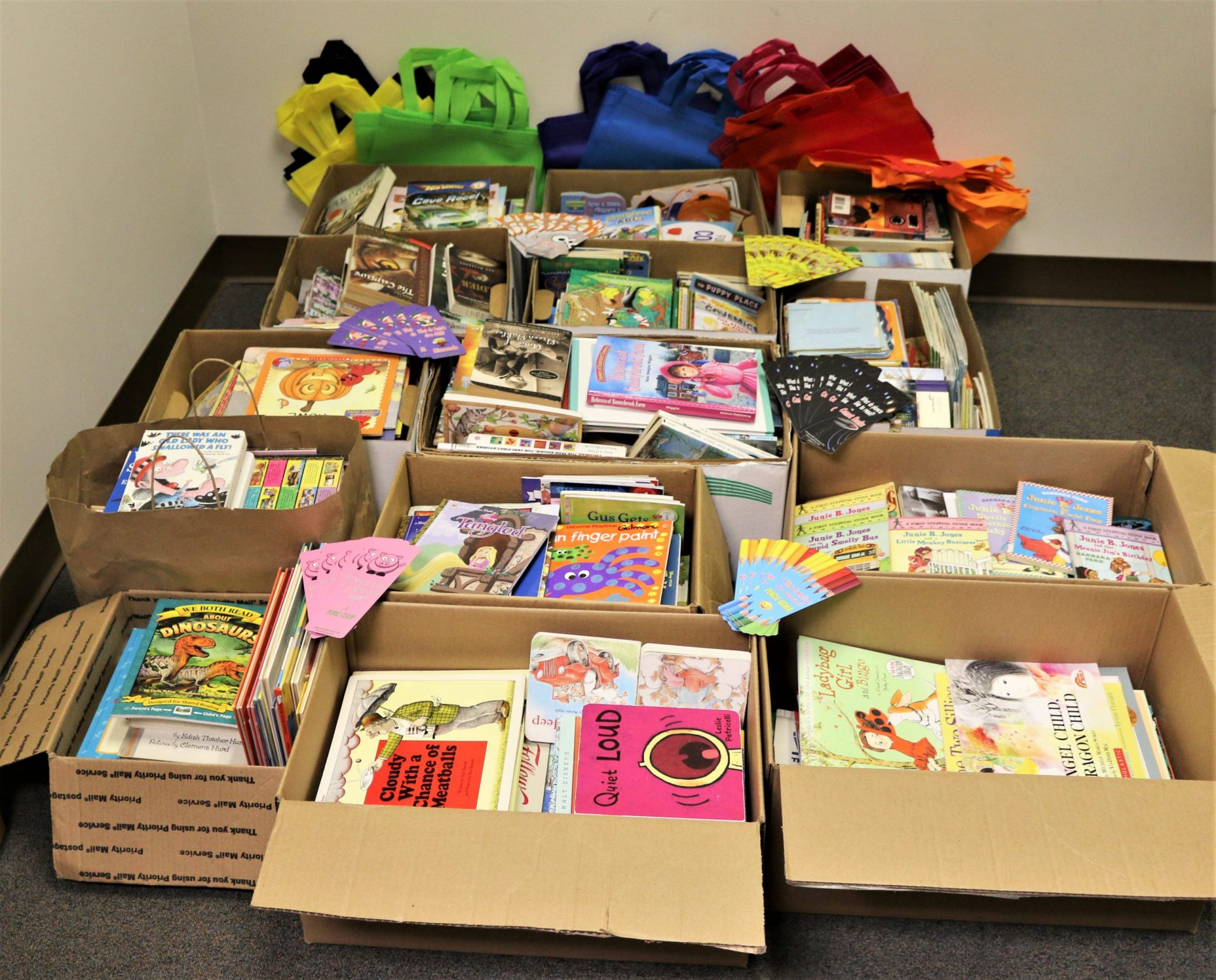 For the month of November, The Kleingers Group hosted a book drive to support the Adopt a Book foundation. Adopt a Book is a non-profit organization dedicated to providing disadvantaged kids, located in the Greater Cincinnati and Northern Kentucky areas, with books of their own. We were thrilled to support such a worthy cause for our communities.
Throughout the month, employees had incentives to donate. These incentives came in the form of weekly raffle drawings for $25 Visa gift cards. On top of that, the group that donated the most books received a pizza party. Let's just say that people were
Books were gathered and the month came to an end with great results. We collected 1,175 children's books, 60 bookmarks, and 32 tote bags! In the end, the West Chester Survey Group were the big winners of the pizza party.
Thank you everyone for your participation in the book drive!