The Kleingers Group is excited to announce the addition of Michael Pistiolas, RLA, ASLA, LEED AP BD+C, CCCA to our Central Ohio office.  Michael will support our growing Landscape Architecture studio with his experience in construction documentation and construction administration.  Michael's broad project experience across Ohio includes education, healthcare, urban design, and parks and recreation markets. Michael is a valuable addition to our civil engineering, surveying, and landscape architecture service offerings.
His project experience with The Kleingers Group includes Miami University Western Campus Site Improvements; University of Cincinnati Siddall MarketPointe Plaza Renovations; Columbus VA Hospital Entry Modifications; Jewish Hospital North Tower Expansion; Whittaker Elementary School; Parkside; and Cincinnati Children's Liberty Campus.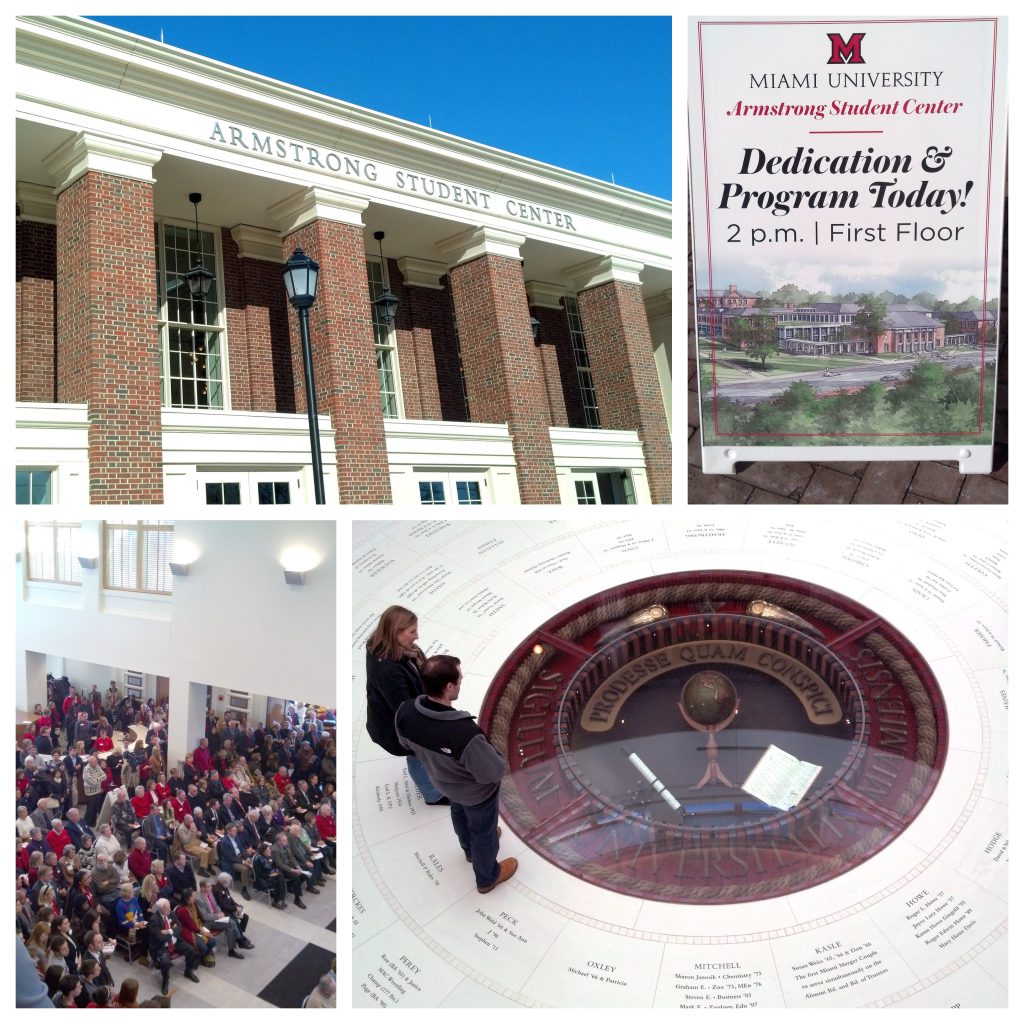 After a decade of planning, the new $46 million, 203,000 sq. ft. Armstrong Student Center  facility opened it's doors for the first time last week on the Oxford campus of Miami University. Many events were scheduled to celebrate this wonderful space, including building tours and a well attended building dedication ceremony.  The new student center is a combination of new construction and retrofitting existing structures.  The new student center is three floors and will be open 24 hours a day, seven days a week.  The center includes a theater, offices for student organizations, meeting rooms, and several dining facilities.
A second phase of the project will create additional meeting rooms and a new dining facility. The second phase is expected to be complete by 2017.  The Kleingers Group is proud to have been part of this great achievement for Miami's Students and Alumni alike.