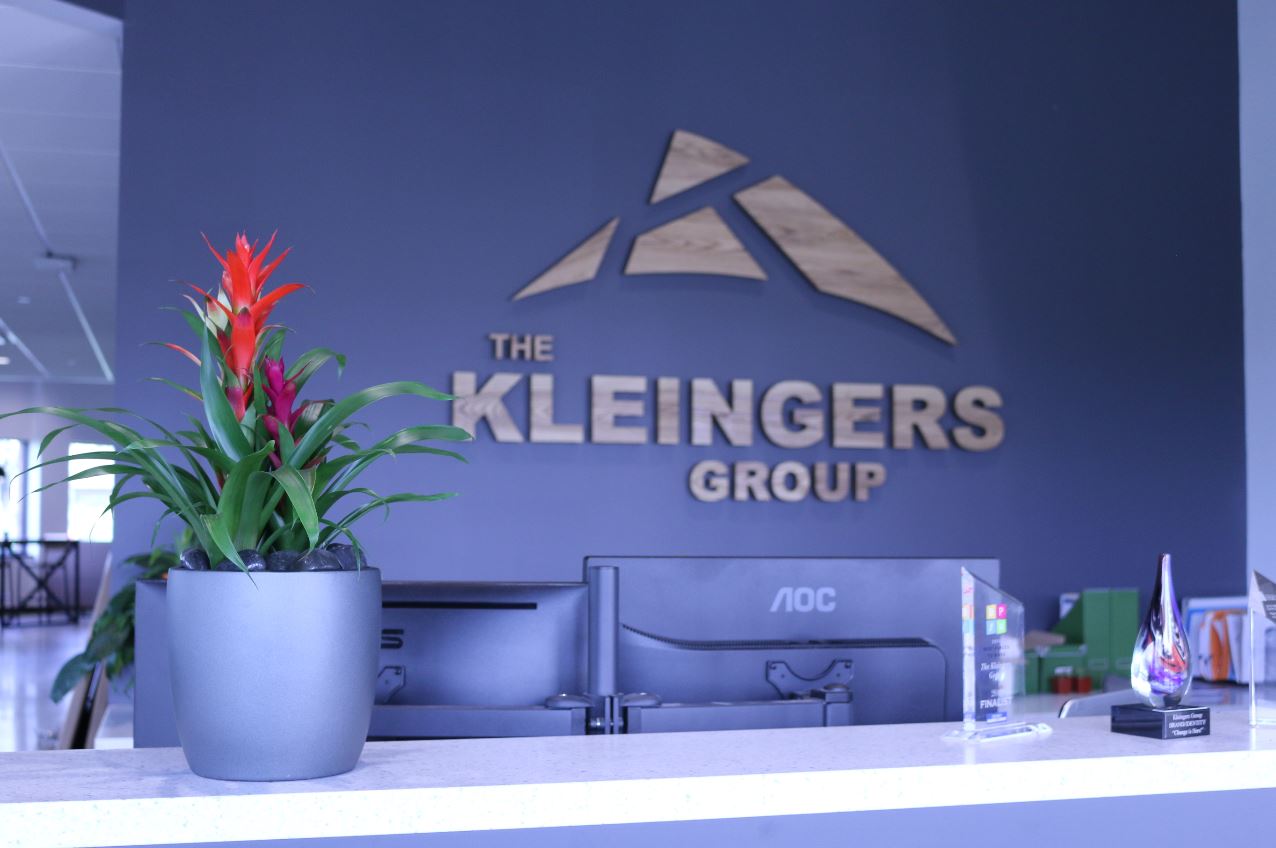 The Kleingers Group's vision is to be a destination for our people and the market. Realistically, that means being a company clients choose to work with and employees want to be a part of. The physical space is a critical component of that. Our former building didn't match that vision.
Based on feedback from our own employees, we built a new space that boasts their specific goals in mind. The new office features:

• Nine different types of rooms, ranging from large conference rooms to small huddle spaces for just a few people to a private room for marking up plans digitally
• An additional ten different open collaboration spaces, ranging from a central team table to couches and coffee tables, to a coffee nook
• Digital connectivity from every room
• Interior garage doors to allow for more flexibility in the training space
• Lots of glass to provide plenty of natural light
• Custom built tables and wall enhancements built by employees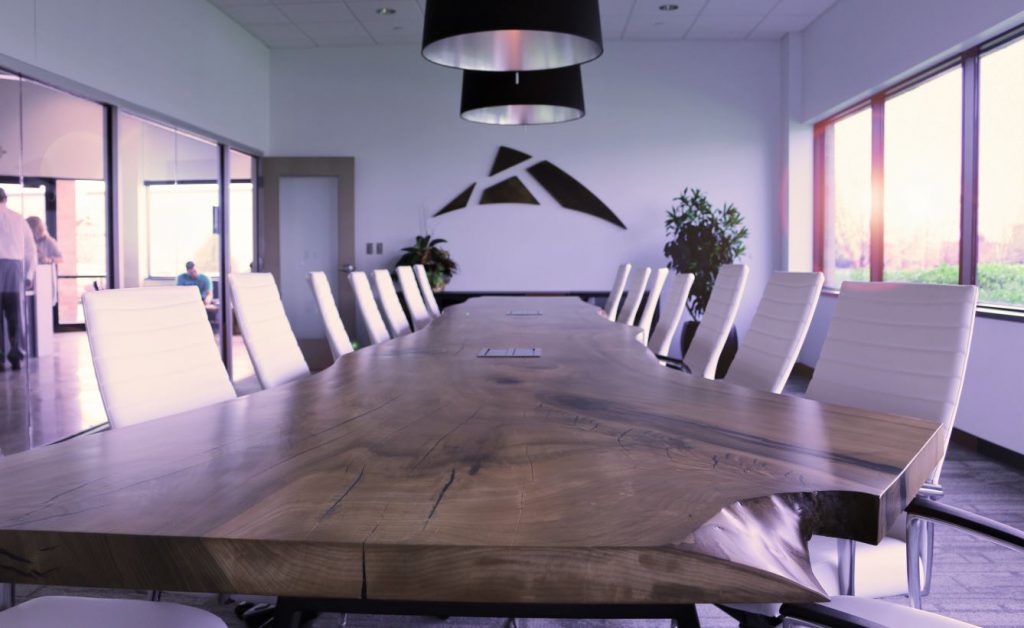 The new space is an employee-focused environment with the same setup for new co-ops as is available to the CEO. It was built with the intention of creating a comfortable space that provided some of the luxuries of working from home or a nearby coffee shop while creating a space that employees are proud to show off.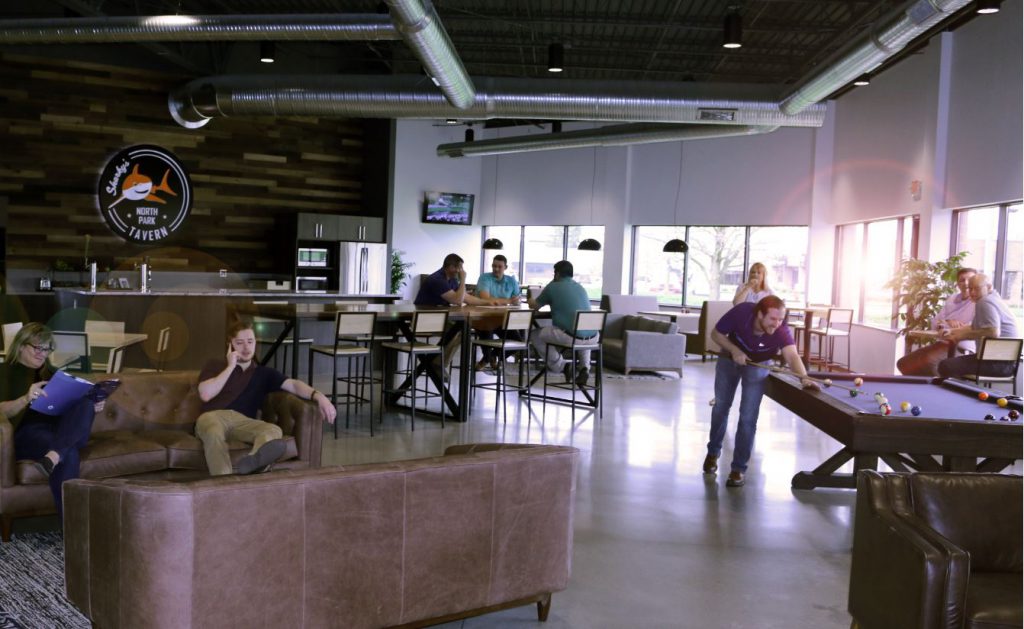 The office combines many of the aspects more common in downtown offices, such as open space and a variety of huddle spaces. Additionally, it boasts some of the advantages of a more suburban office, such as more generous space per person, easy parking, and larger communal spaces.