Orange Barrel Media HQ is Growing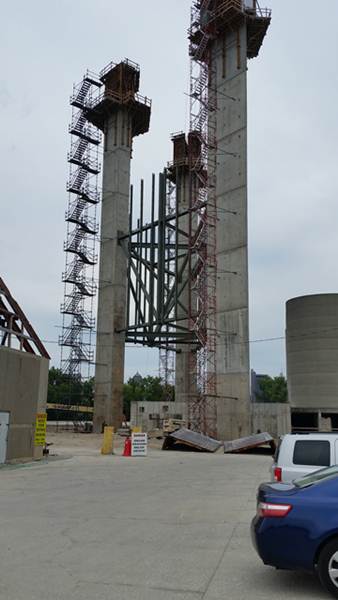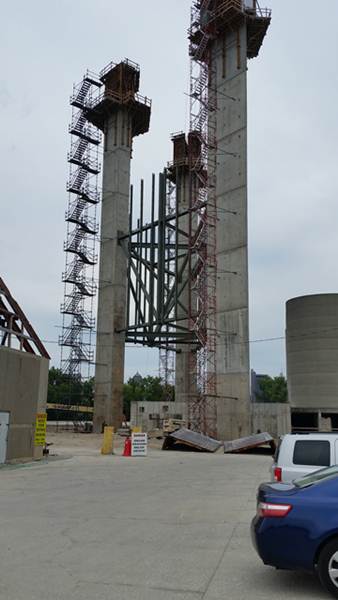 Traveled through Columbus lately? You may have seen construction at the new Orange Barrel Media Headquarters. The headquarters is located along I-670 just west of the confluence of the Scioto River and the Olentangy River near downtown.
It's hard to miss the gigantic signage for the project, also under construction. Each tower for the sign is designed for a construction height of 160′! To help verify the towers were being constructed plumb, the contractor looked to our Central Ohio based surveyors to provide measurements at 20′ intervals to check the position of concrete forms. Proper adjustments were then made to ensure the towers met adequate dimensions, there is a minimal tolerance of 3/4″ for the steel between the towers.