Kleingers Donates $10K to Middie Way Baseball as 'Way to Give Back'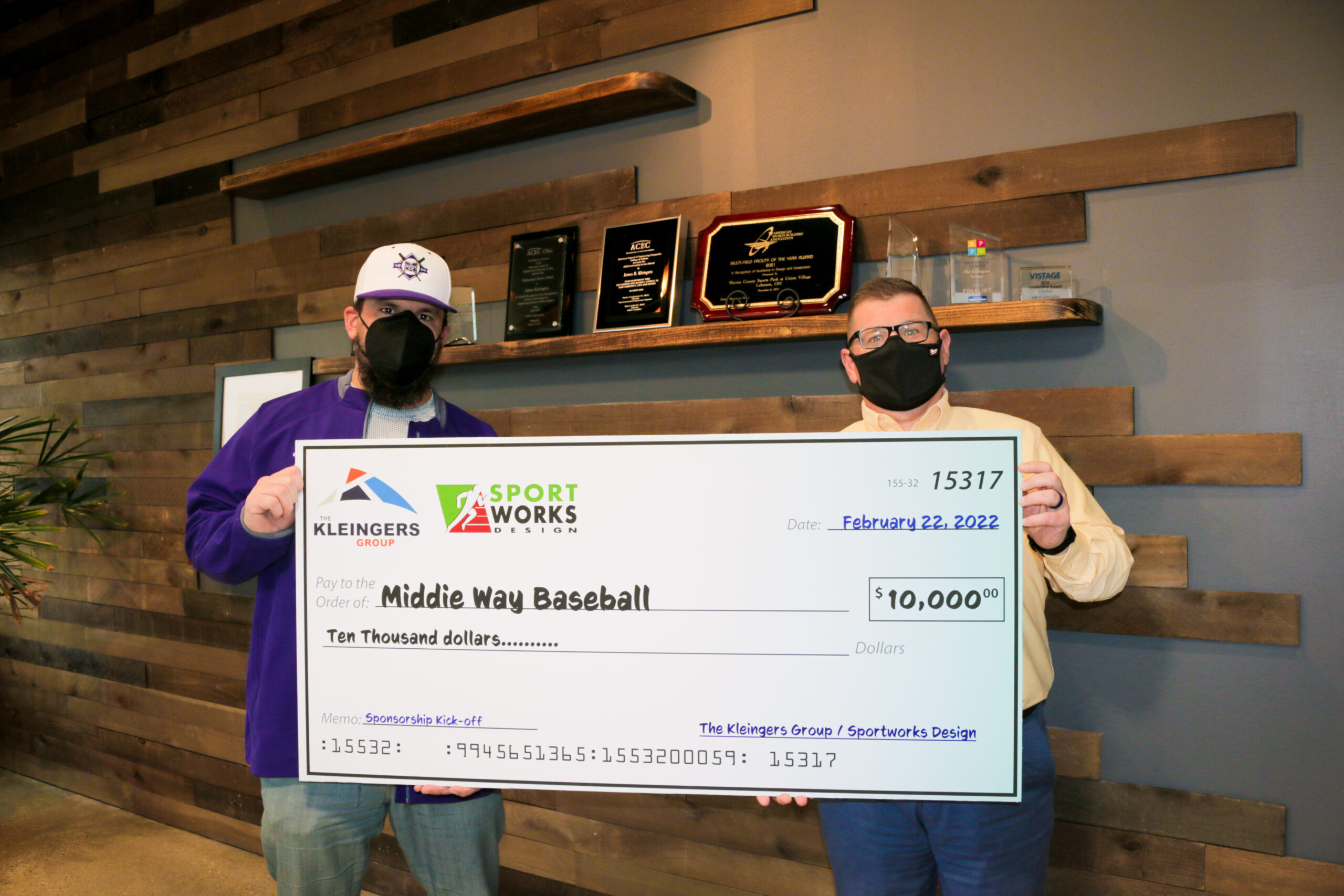 On Tuesday afternoon, The Kleingers Group, a civil engineering company based in West Chester, Ohio, presented Kyle Schwarber, 28, a 2011 Middletown High School graduate and MLB free agent, a $10,000 check to assist the grass-roots organization, Middie Way Baseball.
The check was presented by Tim Casto, CEO, and president of Kleingers Group. "This is our way to give back to the community," Founder Jim Kleingers said during a phone interview while attending a meeting in Louisville. "We have known Kyle since he was a kid. It's a great story that he wants to come back and lend his name to youth baseball. This is worthwhile for us and our community."
Read more about how Kleingers works to give back to the community of Middletown at Yahoo! News.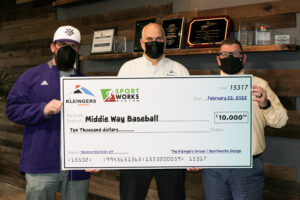 MLB Player Kyle Schwarber, Kleingers COO Steve Korte, and Kleingers CEO Tim Casto