Jim, C-Suite 2019 CEO of the Year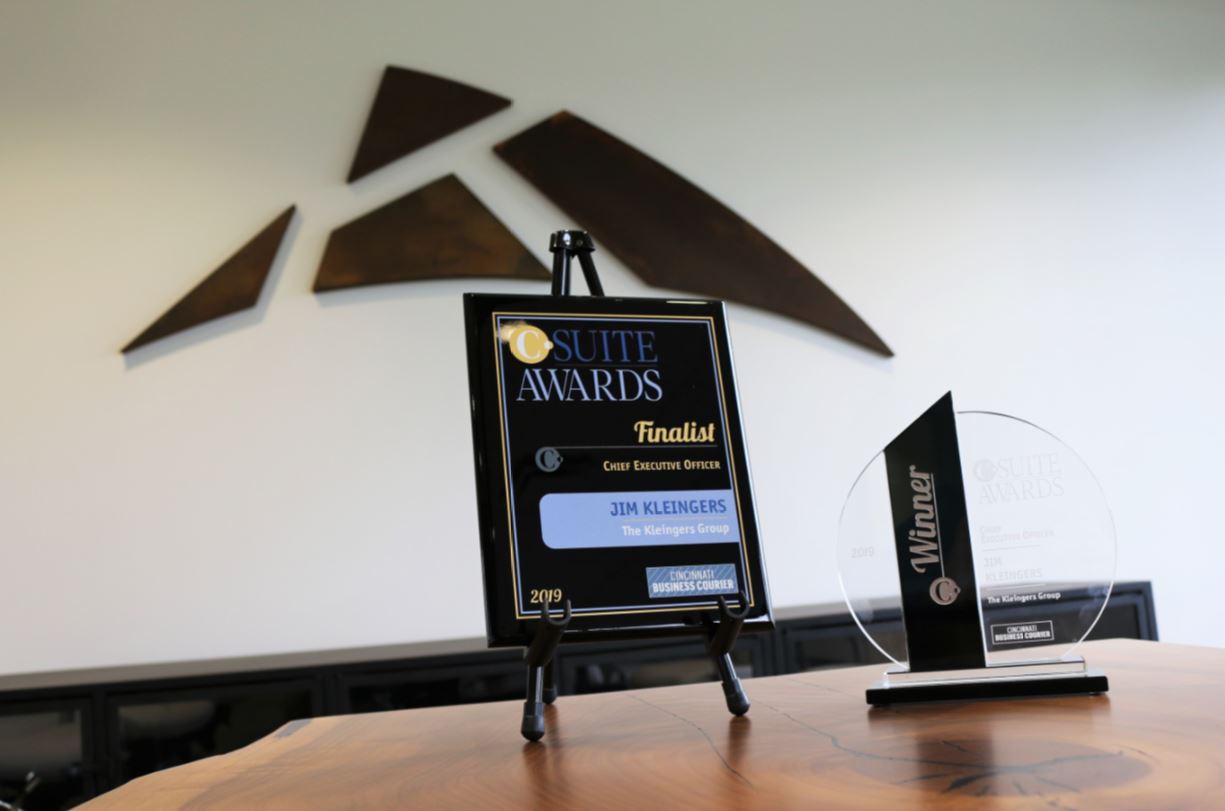 Congratulations to Jim Kleingers for winning C-Suite's 2019 CEO of the Year award! The C-Suite Awards Program honors C-level executives from companies across the greater Cincinnati region for their contribution and commitment to the community and their outstanding professional performance.
Since founding The Kleingers Group 26 years ago, Jim has grown the company from 5 to 120 employees. He's managed the company through very favorable times, taking the opportunity to grow, and through very tumultuous times, including the economic downturn in 2008 that had many similar companies closing their doors.
Jim is consistently humbled by the support he's received and giving back is almost imperative. The list of organizations he supports is impressive, but what is more impressive is the amount of time and genuine interest he has in each one. Despite serving in so many places, he continues to accept additional responsibility when asked. From fundraisers to one-on-one time with individual scouts, Jim gives of his time freely and willfully.
---
Thank you, Jim, for leading and living by example!