The Christ Hospital Topping Off Event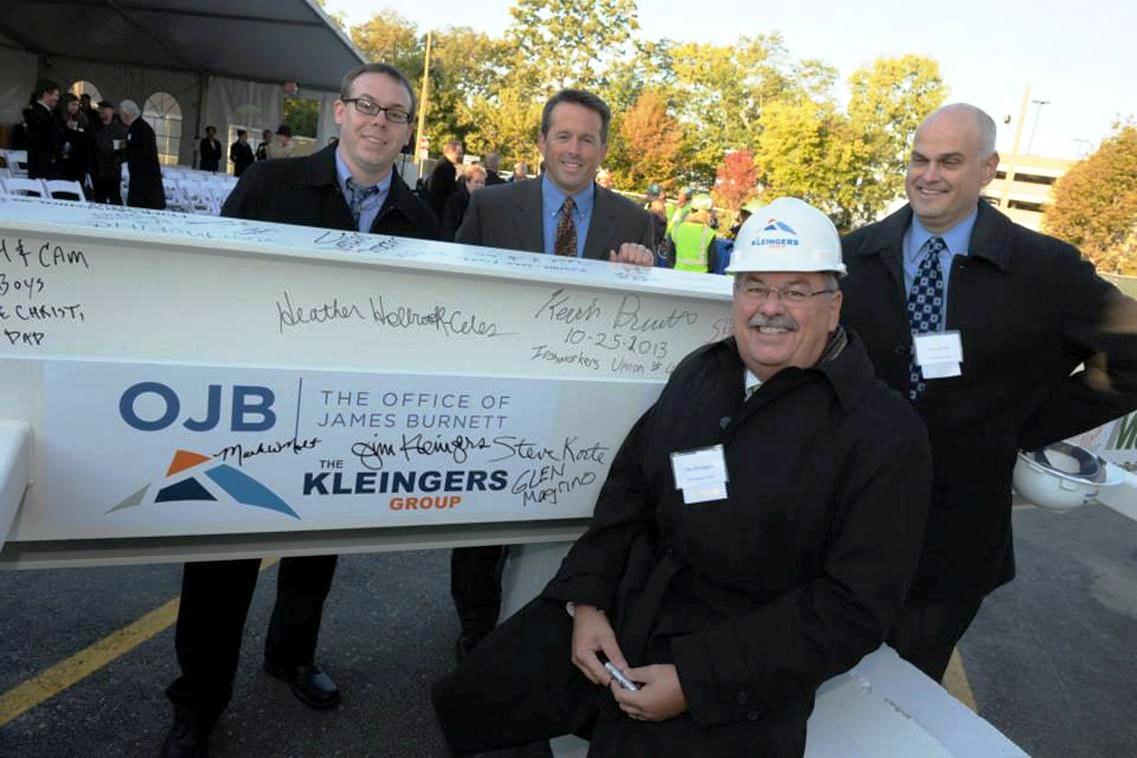 The Kleingers Group recently attended The Christ Hospital Topping Off Event Ceremony. We were proud to join the other design team members on this exciting day to celebrate the final beam being placed on the new Joint and Spine Center facility.  The Kleingers Group is assisting with two separate projects on The Christ Hospital Campus that expand their current facilities. A Materials Management Building and Spine Center addition is currently under construction. The centerpiece of the expansion plan includes the development of a unique facility dedicated solely to orthopedic and spine care, designed to support physicians, patients, and families. The 332,000 square foot facility, will be connected just south of the main hospital and provide separate access for patients and visitors.
The new facility will include 60 private inpatient rooms, 10 operating rooms, physical and occupational therapy services, imaging services, pain management, physician offices and administration offices, and underground parking for approximately 150 vehicles. The Kleingers Group is serving as the local engineer for the project, assisting the design team with general reviews of drawings, providing guidance and coordination with local jurisdiction, processing permits for the City of Cincinnati, DOTE, and other local entities. The Kleingers Group also provided site survey and a traffic study for the entire site.
Attending the ceremony, from left to right, were Project Team Members Glen Magrino and Mark Nolt, and all-around good guys Jim Kleingers and Steve Korte.