Campus Sustainability and Holistic Education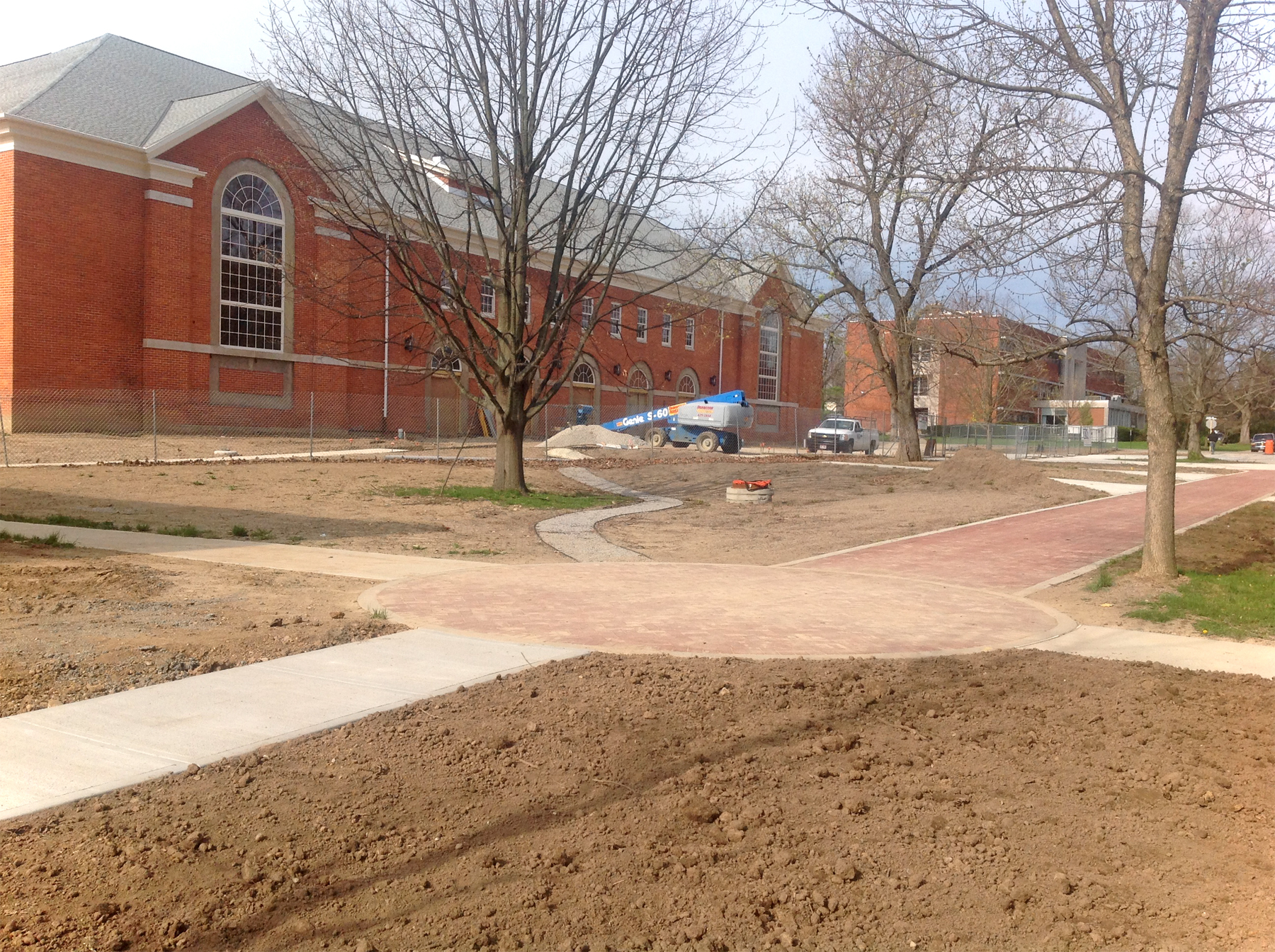 The Kleingers Group recently completed work for Phase 1 of the Campus-Wide Geothermal Distribution project at Antioch College. This small, innovative, liberal arts college provides graduate programs that mix traditional class time with full-time work and community engagement. The noteworthy geothermal project does much of the same.
The project design elements included a large well field with 300 wells; a new entrance; sidewalks and curb; pervious patio; educational rain gardens and vegetable gardens; and a new grand entrance and drop-off area for students. The survey, civil engineering, and landscape architecture designs were completed by The Kleingers Group. While professionals drilled the geothermal wells and set the previous pavers, most construction was carried out by students on campus as part of their education/studio requirements.
The geothermal plant in combination with an existing solar array provides the College an opportunity to expand its sustainability efforts while reducing its overall power usage. Sources state that this package will help cut campus energy costs by nearly $400,000 annually, once completed.