TrueScan Laser Scanning Article Featured in LiDAR News Magazine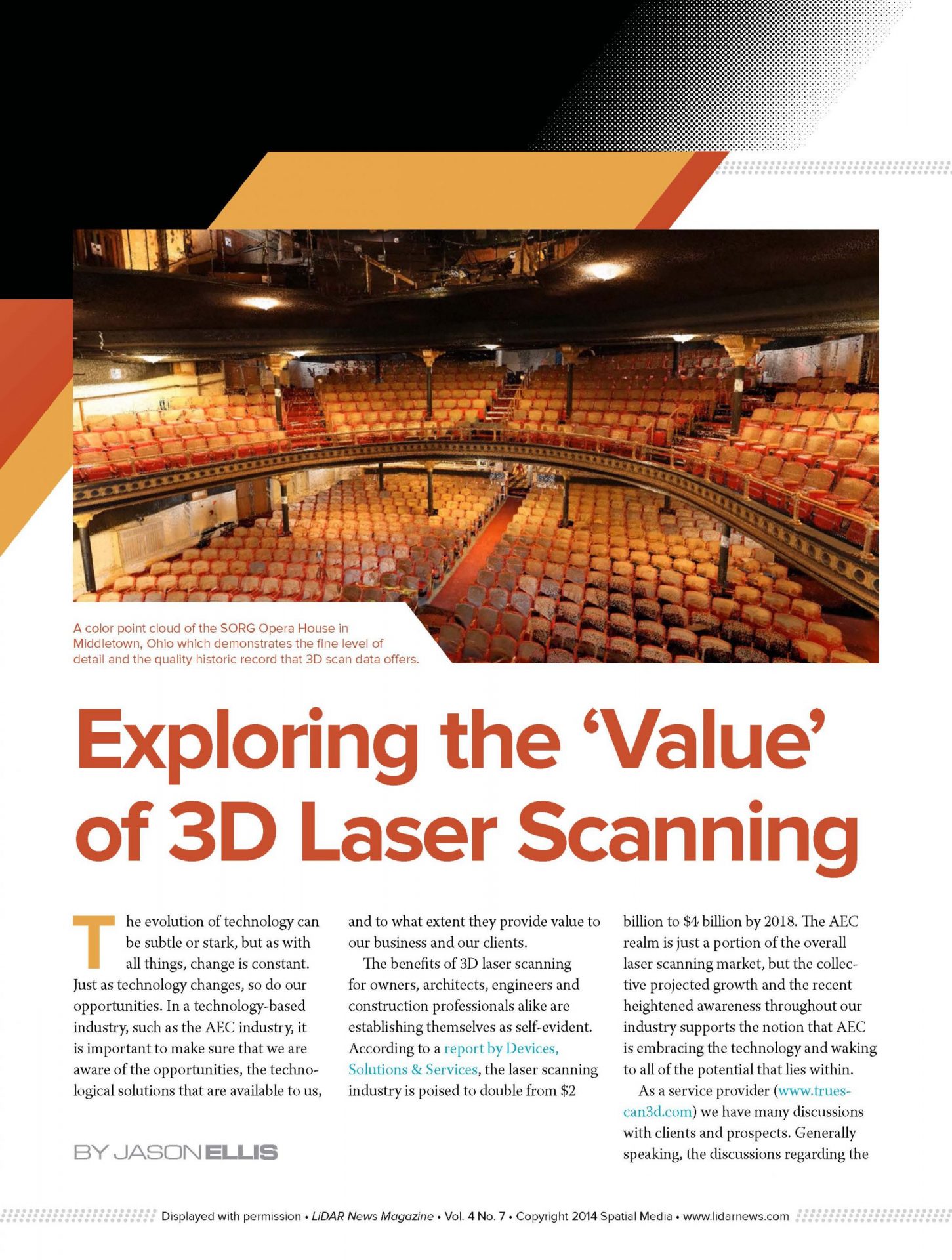 Our very own Jason Ellis has been published in the industry-leading publication, LiDAR News Magazine.  Jason's article looks at the value proposition for 3D laser scanning across multiple applications.  Jason dives into the finer points of the key benefits of integrating laser scanning into a project's design workflow.  The full article can be found here.
For more info on our cool 3D laser scanning stories and projects, please visit our TrueScan website.