Transportation Engineering
A community's transportation links — roadways, highways, bridges and trails — impact not only how people interact with a community but the safety and lifestyle of its residents and visitors. At The Kleingers Group, we are committed to designing creative and cost-effective solutions that fit everyone's needs. From major intersections to sidewalks and bridges that provide a safer route to our destinations, Kleingers designs transportation infrastructure that improves quality of life while still keeping construction costs low.
The engineers at Kleingers never fail to provide an exceptional product. They understand what it takes to make a project successful, from the highest level of conceptual planning to the most detailed elements of engineering design…
— Valerie Griffin, City of Miamisburg
The Kleingers Group has civil engineers registered in the following states:
Ohio, Kentucky, Indiana, Illinois, Iowa, Missouri, Pennsylvania, West Virginia, Virginia and Arizona.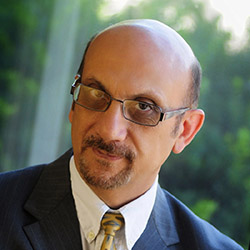 Contact Us
Nick Yeretzian, PE, is the Transportation Group Leader. Contact Nick at nick.yeretzian@kleingers.com.
The Kleingers Group is prequalified by the Ohio Department of Transportation in the following services:

Bicycle Facilities & Enhancement Design
Non-Complex Roadway Design
Complex Roadway Design
Interchange Justification / Modification Study
Safety Studies
Limited Right of Way Plan Development
Complex Right of Way Plan Development
Bridge Design – Level 1
Basic Traffic Signal Design
Traffic Signal System Design
Limited Highway Lighting Design
Complex Highway Lighting Design
Environmental Document Preparation – CE
The Kleingers Group is prequalified by the Kentucky Transportation Cabinet in the following services:
Traffic Engineering Services
Electrical Engineering Traffic Signal Services
Traffic Data Collection
Pedestrian and Bicycle Facility Planning and Design