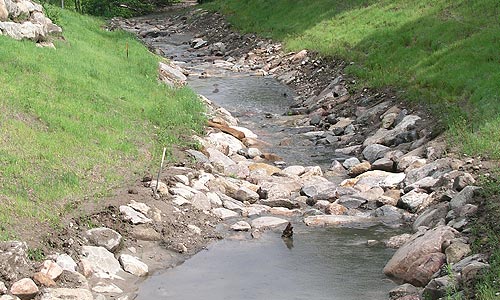 World Park Stream Stabilization
West Chester, Ohio
The Kleingers Group designed & permitted the relocation of approximately 700 LF of jurisdictional stream in West Chester,
Ohio. Working with a design/build environmental consultant who specified the plant species, Kleingers created a hydrologic &
hydraulic model to determine the flow rates & forces experienced by the re-designed stream. Ultimately, Kleingers designed the
stormwater channel to convey flow from a highly developed area into an existing stream. The re-designed channel has been in
operation for over 10 years and has never required re-construction or significant maintenance.