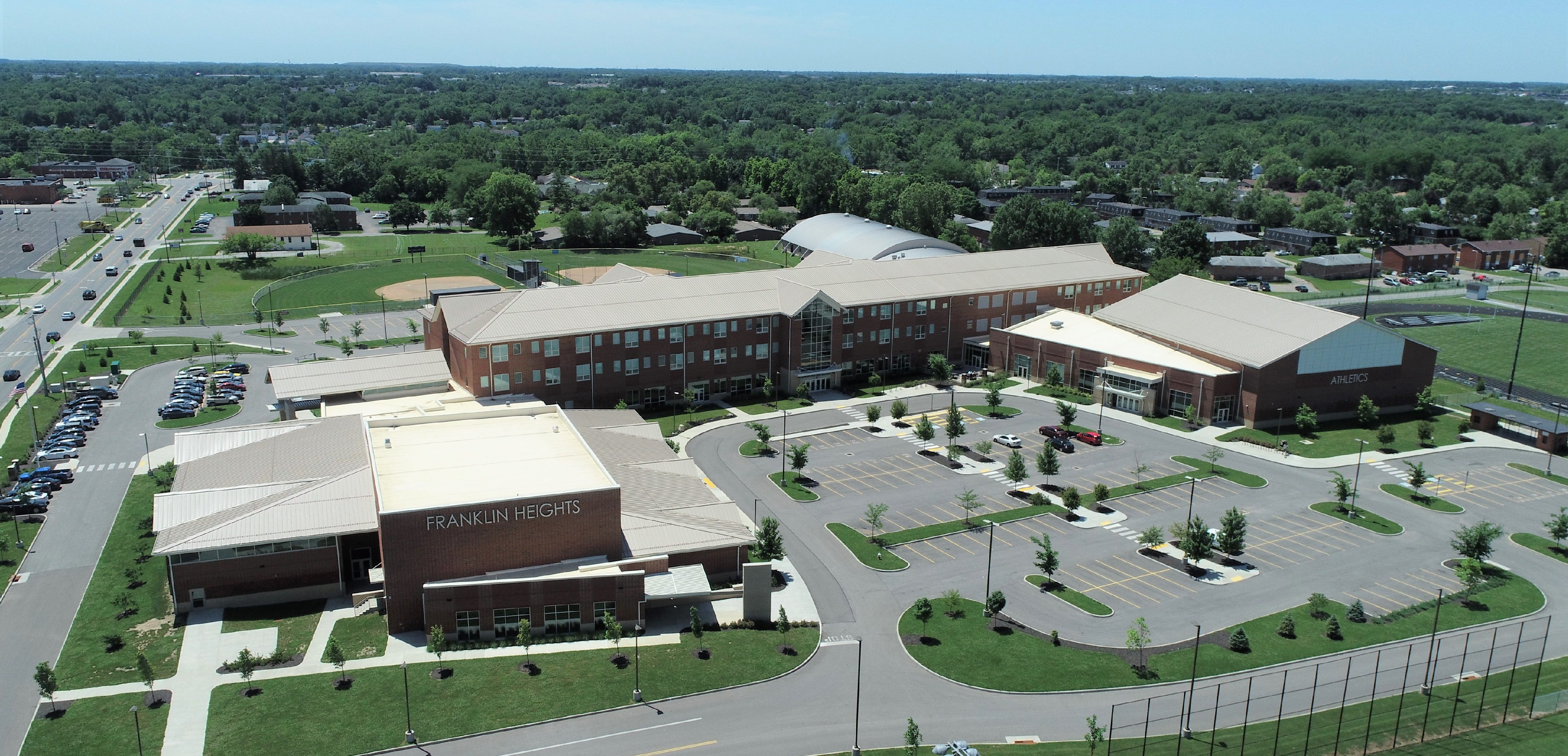 Franklin Heights High School Addition and Renovation
Columbus, Ohio
The Kleingers Group provided civil engineering services for the Franklin Heights High School project. Part of a $268M building program, the project addition and renovation remakes the building with 191,000-square feet. The design supports collaborative, project based learning with technology that meets both shared and individualized learning experiences.
One of the building project challenges was its construction adjacent to the existing high school. This resulted in it being built across two parcels in two different jurisdictions, The Kleingers Group worked closely with the township and the City of Columbus to understand and implement complex site requirements.
Detailed plans were developed to accommodate students onsite during construction. A traffic maintenance plan for pedestrians was prepared to assist students, teachers and visitors to safely move through the site during construction.
Key features of the project include:
Onsite renewable energy
Building reuse
Recycled content
Indoor environmental quality
Low-emitting materials
Water efficiency
Controllable of systems – lighting and thermal comfort
The new addition features a flexible, project lab space open to the corridor with operable, acoustic glass walls, supporting expansion when needed and keeping things quiet when necessary. The classroom's technology supports group work and shared learning experiences. It promotes a safe environment for off hours work with highly visible, easily accessible computer labs. The high school now boasts an extensive ROTC support space, an industrial technology lab and a business lab for the school's specialized programs. A student-run bookstore offering apparel and spirit merchandise provides real-world business experience.