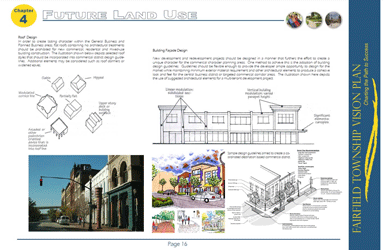 Fairfield Township Comprehensive Plan
Fairfield Township, Ohio
The Kleingers Group worked closely with the Fairfield Township planning staff in creating their first comprehensive planning document. This new plan featured the traditional planning topics in addition to dedicating space towards sub-area development planning. As the township continues on its active development cycle, this planning document is intended to be used as an "everyday" planning document and resource to assist in steering the preferred development scenarios for the various planning sub-areas. This plan also featured a detailed implementation plan to assist the Township staff and Trustees in implementing various planning, zoning and development programs and initiatives.