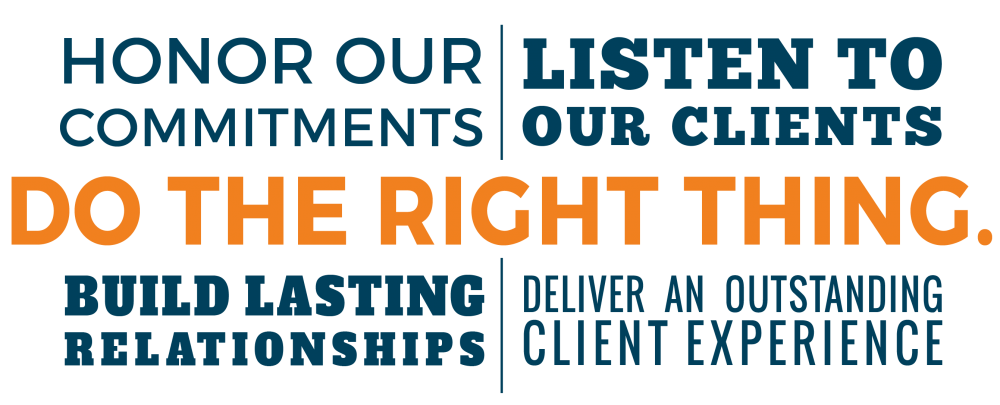 Whatever the scope of your project, you can be sure we'll approach it with our trademark attention to detail and deliver a carefully-planned, well-executed, cost-effective solution.
How do we do it? By taking pride and ownership in our clients' projects. Maximizing available technology. Using the latest tools and techniques. And adhering to these core values:
Honor our commitments. If we say we'll do it, we'll do it.
Listen to our clients. We value your input, and will make sure we understand your needs and desires before the design process begins.
Deliver outstanding client service. We think of our business as an extension of yours, and we'll do whatever it takes to make your project a success.
Build lasting relationships. They're the foundation of our business, and the key to our success.
Do the right thing. We take great care and pride in our work to ensure that the public – the people who use our designs in their everyday lives – will be protected.